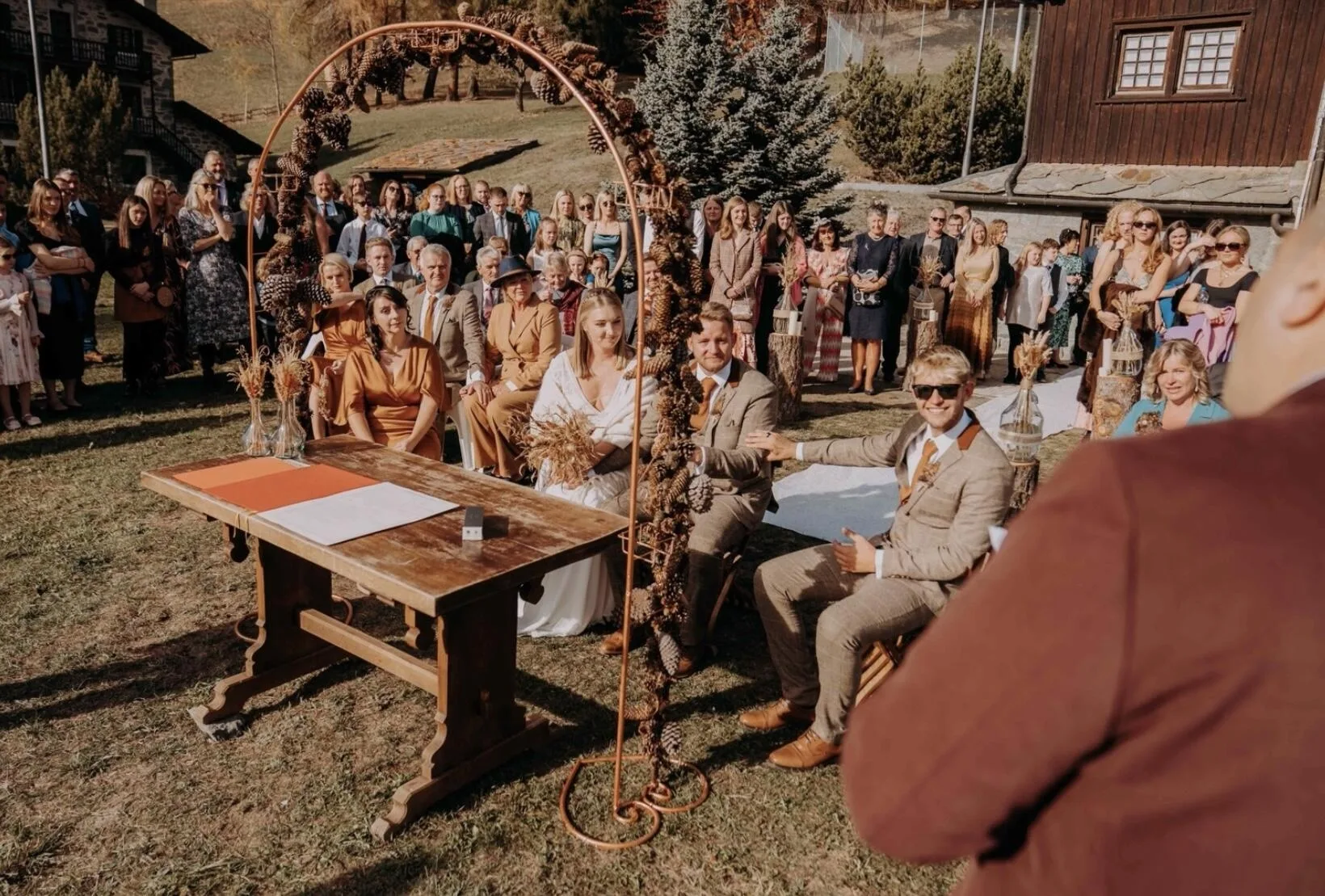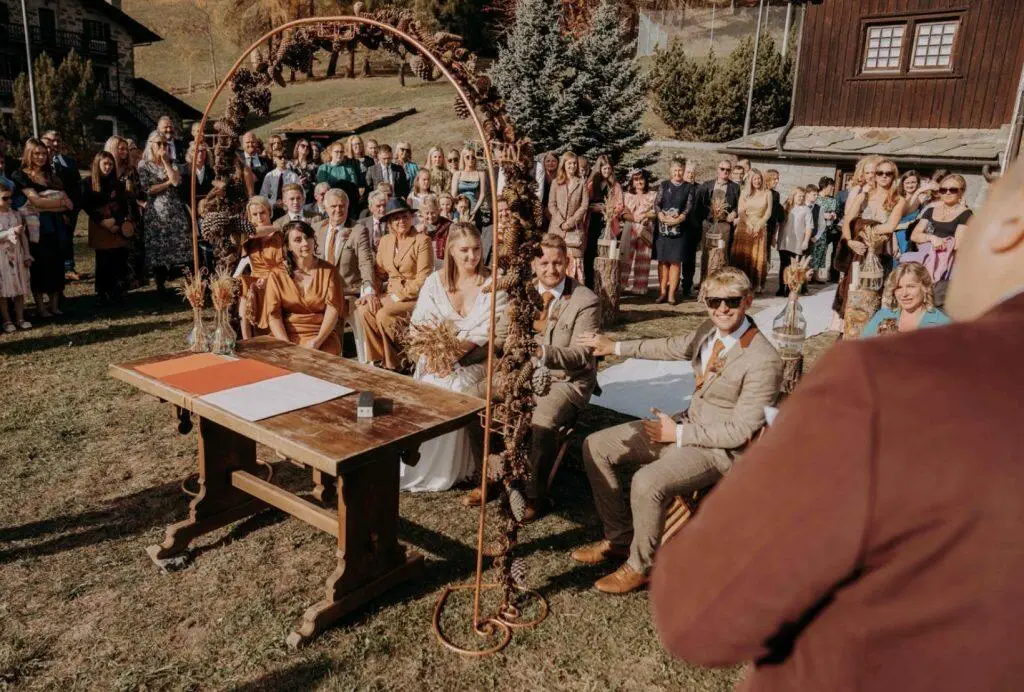 Waking up on the morning of the wedding, excited for the day ahead. Getting ready with family and friends before all meeting at Hotel Le Rocher to drive up the valley in convoy to the Comune in Antangod, the village just above Champoluc. We stood speechless with family and friends looking around at the spectacular view of the Italian mountains.
Stef, waiting at the altar as we all gather round to stand or take our seats. Oh it became so easy to cry when Helen, the bride, walked down the aisle to Stef's cheeky smiley face. After a beautiful ceremony in the midst of the golden coniferous trees, changing colours as autumn waves goodbye and winter greets us with a warm kiss.
Following professional photos, we headed back down to Champoluc village for a huge delicious buffet expertly catered for us by the staff from the Hotel Champoluc. The buffet was placed on a long table, on the terrace above the Ski Champoluc office, overlooking the main street of the village, and next to the bottom of the ski slope. After savouring a multiple of traditional italian treats including a large range of meats and cheeses, we all enjoyed local beer and a glass of scrumptious Italian wine before a little break, giving us time for a siesta if needed before the evening celebrations.
We regrouped at Hotel Le Rocher around 6pm for an aperitivo and cocktails, after which a mouth-watering 4 course meal was served in the restaurant area. Beautifully set, the tables were a work of art, consisting of Italian flowers, which were placed perfectly and accompanied by a little bottle of Mirto, a traditional Italian liquor, a gift for each guest. The heart-felt after dinner speeches were read and many tears fell. Finishing the evening with a live band playing in a dreamy marquee so every guest could dance the night away, whilst fireworks whistled through the valley. A fantastic and very special day that will never be forgotten. Many congratulations Helen and Stef – wishing you a lifetime of wealth, health and happiness.